DO YOU STORE OR MANAGE PHARMACEUTICAL COLD CHAIN PRODUCTS (CCPs)?
---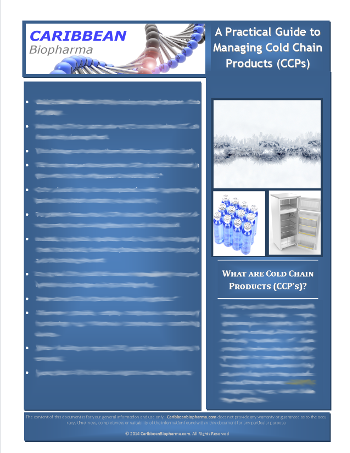 Yes!!! Then get the poster, "A PRACTICAL GUIDE TO MANAGING COLD CHAIN PRODUCTS (CCPS)" 
This poster offers practical advice on managing pharmaceutical cold chain products in a 'Concise', 'Easy-to-Read', Poster format.
Topics Covered
What is the technically accurate description of a 'Cold Chain Product (CCP)'?
Why must cold chain integrity be preserved?
Are certain areas within your refrigerator safer than others for your CCPs?
Which are the most thermo-stable and thermo-labile areas in refrigerators?
What steps should be taken in transporting CCPs?
Steps to take in avoiding freeze-shock of CCPs.
Among others!!!
INTRODUCTORY OFFER: Use the Following Promo Code for FREE DOWNLOAD at Checkout
Promo Code: CBpWelcome#
GET IT NOW!
---
Quantity
Transaction security powered by:

---
---